I bought the Palm Springs backpack PM size in the jungle print and after having it for a week, not using it, just looking at it, trying it on, putting it away, over and over all week, I realized it's not the bag for me. The straps were strange to me, too puffy and I didn't like the black. So, I returned the bag, still on the hunt for an everyday casual backpack. I tried on the Sperone in the damier azur, and really liked it but it wasn't the one. I also looked at the smaller all leather lock me backpack. Really cute but too small and for the price, I didn't think it was versatile enough.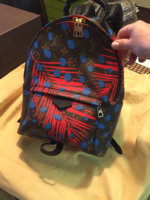 So I asked to see the Bosphore. My SA had to get it from the other LV in the mall (yes there are 2 in the same mall- Neimans and the regular boutique). One look and I knew it was for me. My only concern was that it's a little bigger than I originally wanted. But, it's very versatile and I think looks good either on one shoulder or both. So, here it is, the brand new, just delivered to the boutique earlier that day, the Bosphore backpack in monogram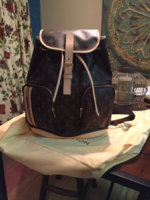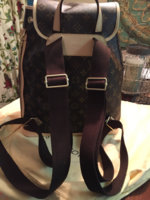 Oh and I got one more item... Looking for a new wallet and not happy with the typical choices, I asked to see the pochette felicie again. I had looked at it when it first came out but decided against it thinking it would be too small. But, there's so much to this little bag, I couldn't resist. So, here's my 2nd purchase, the pochette felicie in monogram with fuschia lining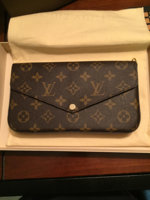 I now sail away to Ban Island...