Today Hubby & I went to Cartier in London to see the SA who sold me my thin Love 2.5 years ago. We wanted to buy something ideally in RG which I could wear 24/7.
I looked at the amulette de Cartier in onyx in xs (way too small) & small. The small was lovely & I actually loved the longer length. Had a great weight to it too. Hubby didn't like it though & it's not really something I could wear 24/7.
Absolutely fell in love with the small JUC bracelet with diamonds (photo below!), however, the size 15 was too big for me

so he emailed Cartier to see if we could place a special order.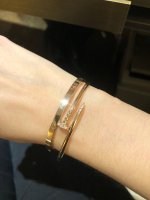 I then tried on the small JUC ring & again it was instant love! They didn't have my size in store so hopefully I can pick this up when/if I get the JUC bracelet. I think because the ring is plain & the bracelet has diamonds it's not too matchy. Unfortunately I forgot to take a photo.
I also tried on the JUC necklace with diamonds. Absolutely did not like this on the website but loved it in person (photo below!)! I think for any reason I can't get the bracelet in my size, I'll seriously consider getting this. It's really unique.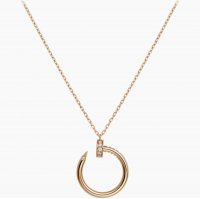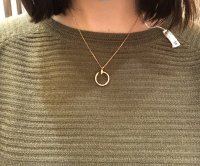 So ultimately I was leaving the store empty handed.... until my wonderful SA said he would like to give me a Christmas gift from Cartier....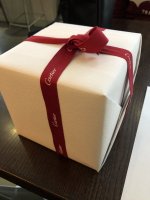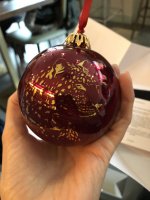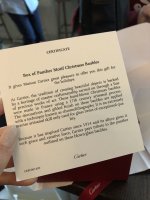 Thank you for letting me share!