Almost 2 DECADES!
I'm finally retiring my Cerises Key Cles. This has been in every bag for almost 2 decades. If it's not in my purse, it's in my pocket.
I've had the card case sitting in it's dust pouch for 2 months but I'm just so attached to my cles. It's my first SLG and even though the cherries have faded, the canvas and craftsmanship have stood the test of time.
I've only recently started buying LV again and there is a noticeable difference in the new canvas...it seems more matte, the finish a bit more rubbery...I don't know if better or worse, but definitely different!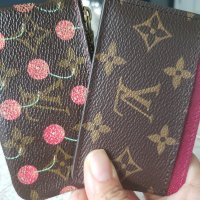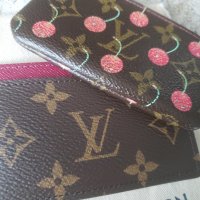 Will it prove to be the same indestructible workhorse as circa 2003 LV and prior? I guess we'll see in another 2 decades!