Aug 20, 2013
9,251
19,424
I preorder this the first week of May before the price increase. I knew it was going to be a long wait but damn did it feel like forever...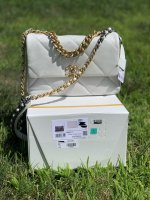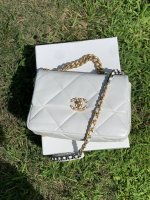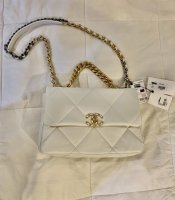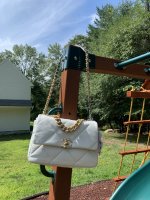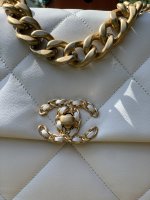 Introducing the large Chanel 19 Bag in white. It came in the stock box because the boutique ran out of boxes to fit the bag. I honestly could care less because 1 I have enough black boxes and 2, it came untouched and all wrapped up.
I know this bag is either you love it or you hate it. I absolutely love it. It's the perfect Chanel bag to me. It might be taking the place of my reissue as being my favorite. I love the size. I thought i was going to need a purse organizer to keep its shape but it seems to be fine with my stuff in it.