Hi everyone ,
In a month or so I would like to purchase a new handbag for me, after working so hard and I managed to put aside some handbag fund . I didn't bought any new handbag for almost two years but still cheated with 1newto me deauville , LV 😝 , but it's won't brake our wallet effect like brand new handbag right ?? ..
I really need your advice
And the option goes
Louise Vuitton W tote noir veau cachemire
Dior Diorissimo , color depends
This bag could be my first dior , so tell me about dior quality please
And last but not least
Hermes victoria ii , oh yes this could be my first H too , so what do you think ?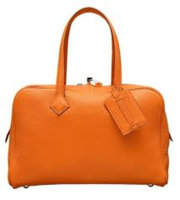 Ooh in my collection now I have alma in mono , speedy in azur , speedy B in de and deauville in mono , yes all LVoe 😍.
To help you all , I love practical big bags , my everyday attire is shirts and jeans type .
Looking forward to hear from you all .
Hold on, God knows what he is doing .
***all picture I took from internet, thank you
Last edited: