I didn't like Cara bags at all when they first came out. Especially the camo bags. She started to grow on me though. First I wanted the oxblood bag, but I liked the midnight too.
But at £ 995 they were a bit to expensive for me. So I decided to wait for them to arrive in the outlet and when they finally did I waited for my birthday so I could use the 10% discount. But by then the midnight camo was sold out.
The only thing I could do is wait untill one appeared on Ebay (from a seller that was willing to send abroad)or at one of the sites of the trusted sellers.
A bit over a week ago my unicorn bag appeared on Ebay. I made an offer, but the seller was still in doubt about selling the bag. She decided to end the auction and think about. Although I did understand I was a bit disappointed. But in the end the seller decided to part with her beautiful bag and offered her to me first. So here she is, isn't she gorgeous?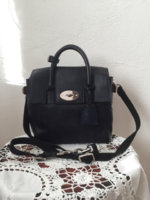 It turns out the seller is on here too! I don't know under what name though. I would like to thank her on here too for offering the bag to me first and for making this Ebay experience hassle free.