Hello dears,
today I were at the LV Store in Hamburg to look for new things. They didn't heard of the new Alma BB Silver/Black, no Infos about the strap or the new bag charm for the BB sizes. They were surprised as I showed them the pictures....
The made an Order for me 2 or three weeks ago for a new wallet and today I wanted look at it. While waiting for a SA I saw a gorgeous shawl, but put the thought about it away because I thought "sure more than 1.000€...". But then the SA showed it again and in a different color (Rose Ballerine....yes, another shade of pink and I still Love them because they fit my skin tone) -Love at first sight! And the price nearly half of what I thought, so here are my new purchases: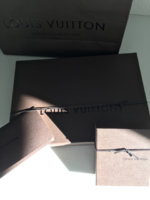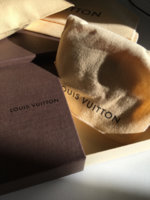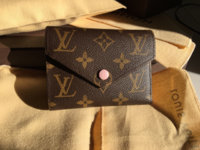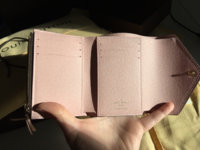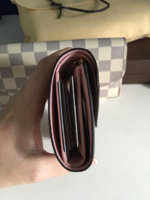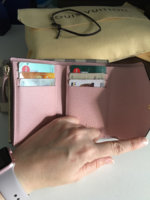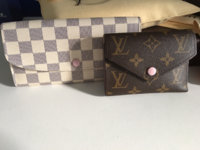 My new Victorine Wallet in Rose Ballerine! It is a perfect little wallet and holds a lot! But I have also the little problem that the cards are very stiff in their slots, but it's okay.
And here is the Etole Monogram So Glitter in Rose Ballerine: