Hi all! So I had a trip planned for my 40th this year, but with with so much uncertainty surrounding Covid19, it is not happening. So instead, I want to treat myself to a new watch.
I've narrowed it down to Cartier Tank or Panthere or a Rolex. My daily watch is a 2-tone AP, so I'm leaning towards all SS for this new watch. The lady who assisted me with the Cartier watches actually said (in her honest opinion) that I am "stepping down" from my AP...which I don't agree with. I am a watch lover and love them all lol!
But I would love to hear your thoughts on these options. And also any feedback from those who own any of these. Thank you!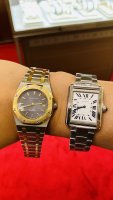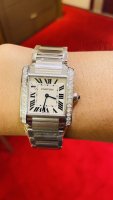 Last edited: