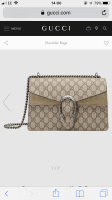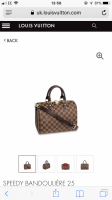 Happy Xmas eve eve everyone!
I'm planning on buying a staple bag in the new year, but I'm torn between the speedy 25 and Gucci Dionysus. I want a small size bag that can be carried by hand or over the body/shoulder so both these models fit my needs. I don't need a huge bag as I only carry the essentials outside of the office (phone,card holder, lipstick and keys) and I would prefer a bag that can be carried day to night.
What does everyone think? Which would be a better purchase?